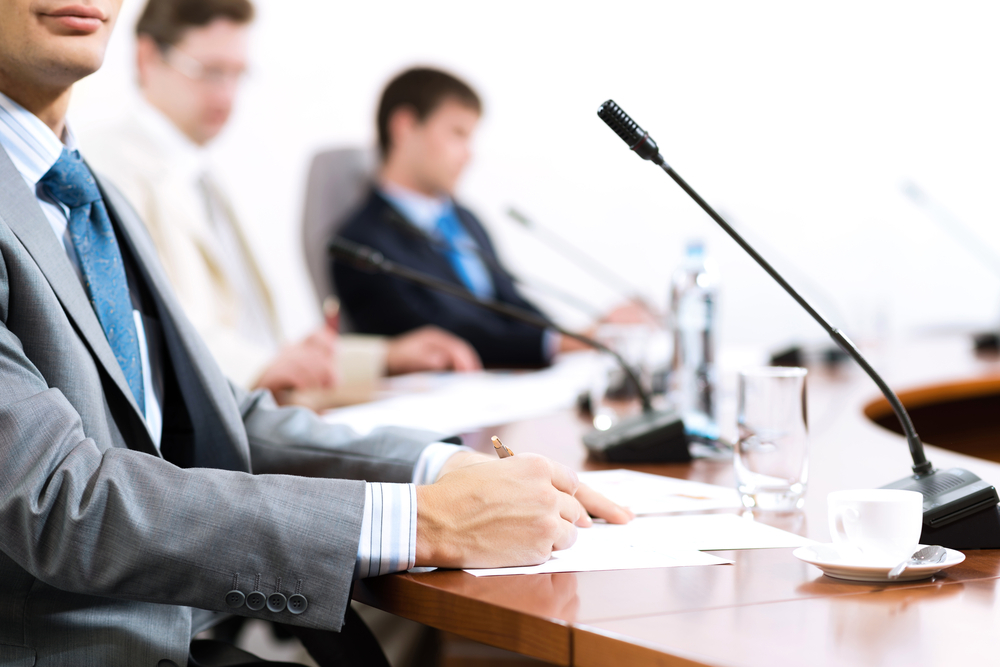 McDonough County Road and Bridge Committee met Feb. 6.
Here is the minutes provided by the committee:
The McDonough County Road and Bridge Committee held their monthly meeting on Thursday, February 6, 2020 at 7:00 P.M. The meeting was held at the McDonough County Courthouse, Third Floor, Law Library. Committee Members present included Chair Trevor Toland, Rod McGrew, Mike Cox, Dick Marcott, and George Dixon. Other persons in attendance: Patrick Stout, County Chair Scott Schwerer, County Clerk Gretchen DeJaynes, and Scott Hance. Committee Vice Chair Dave Cortelyou and Member Marcia Twaddle were absent.
Chair Trevor Toland called the meeting to order at 7:00 P.M.
Review & Approve January 2, 2020 Minutes
County Vice Chair Cox moved with a second by Member Marcott to approve the January 2, 2020 minutes. Motion carried on a voice vote.
Project Update
Chair Toland gave report. Section 19-03116-BR, North Ford Drowning Bridge, west of Bushnell, township bridge closed by IDOT, in design the phase. Last month we approved Hutchinson to do the design on that and right now we are planning to do that with in house labor, next summer. Section 18-00300-BR, East Fork Lamoine River Bridge, County Highway 5, in design phase, proposed letting for that is January 15 next year, that is an old bridge, one lane. Section 08- 00-103-00, Sugar Creek Bridge, the letting occurred on January 17, low bid from County Contractors out of Quincy was $1.627 million, it was about $200,000 over what we thought it should be, we need to pass a Resolution to send that to full Board for action this month. This will put the County Highway 5 was scheduled to be let in this May, but because of the extra cost of this bridge, it will be moved back until next year, they will proceed on with the plans and have those ready. Road projects 19-00111, Engineer Walker told Committee Chair Toland we could table County Highway 24, Colmar Road, status would be for us to pass a Resolution for Klinger to agree for the design at $15,000, will move this item to next months meeting. Section 20-00000-00 PP, County Highway 22, N 700th Road, status is submitted to IDOT.
Section 08-00-103-00 Sugar Creek Bridge
Member Rod McGrew motioned to send Section 08-00-103-00, Sugar Creek Bridge to Board in February, Member Dixon seconded. Motion carried on a voice vote. Engineer Rick Walker is supposed to have a Resolution ready for Board to be able to pass.
MFT Estimates Completed and Approved and now working on Material Letting
Update, no action needed. Member Marcott asked how many miles on County Highway 22, Scott Hance answered, six miles.
Bridge Inspections
Scott Hance reported they did around 80 bridges, didn't find anything too terribly wrong, he didn't think they were going to close any.
Adair
Chair Toland told the Committee that Engineer Walker met with Representative Norine Hammond to discuss funding for the Adair drainage needs. We have a Capital Bill in the State now, so as he understood as to how the Capital Bill works, our Representatives might have a chance to have a project that would qualify for the funding under the state. Railroad was another part of the issue, but Engineer Walker was unable to attend due to illness, so he will be able to elaborate more next month on that meeting.
FMCSA Drug Clearing House Registration Completed
Federal Motor Carrier Safety Administration.
Class III Road Elimination
Scott Hance told the Committee that the state has eliminated back Class III Routes, because they have passed a law that all roads are 80,000 pounds. Any roads that were posted as Class III they went in and took the signs down, because it's really not applicable anymore. There is no need for a Class III anymore, because everything is now.
Received Annual Federal Allotments
The County's is $289,000.
Cardinal Point Wind Development
Committee Chair Toland explained as he understood, they're getting close to rebuilding the roads. Matt Martin believes they will be done in about a month. County Chair Schwerer talked with Matt Martin and he will be at full Board this month to give the update.
Courthouse Repairs, Discuss Review
Discuss Next Month, when Engineer Walker is present
Teamster Contract
Changes made in the contract are in red.
Article 1 Section 3, Lengthened probationary period to 90 days, which used to be 60 days.
Article 3, Union Shop and dues, that is a new Federal Law.
Article 7 Sections 1-3, County Engineer is added.
Article 19 Section 2, Service is added to Telephone, and to use their personal cell phone in the continuance of their job duties and $400 added to the clothing allowance.
Article 20 Section 1, Effective December 1, 2019, 25.02/hr, December 1, 2020, 25.65/hr and December 1, 2021, 26.29/hr.
Article 27, 2022 was added for November.
Letter of Understanding Between McDonough County Highway Department and Teamsters Local union No. 627, Drug and Alcohol Policy. It is the policy of the County to promote a drug and alcohol free work place and to promote public safety by ensuring that its employees remain free of drug and alcohol during work hours and while operating County equipment. The Union agrees to support the County's Drug and Alcohol policies and Federal Law that applies to CDL license holders.
Heavy Truck Replacement Bid Acceptance
2020 Mack Tandem, $227,483.00, reversable plow and wing plow. Motion to send to full board, by County Vice Chair Cox, second, Member McGrew. Motion carried on a voice vote.
20-00000-00-CS Resolution to pay for County Engineer salary with MFT funds
Action next month.
19-00111-00-RS Agreement to retain Klinger to Complete Design $15,000
Action next month.
January Work Report
Report read by Chair Toland.
Claims
Member McGrew moved with a second by Member Marcott to approve the claims submitted. Motion carried on a voice vote.
Other Business
County Chair Schwerer met with the Chamber Executive Committee today. They are talking about having an even on Constitutional Amendment.
Member Marcott had questions on some bad spots on Spring Lake Road.
Adjourn
With no further business to discuss, County Vice Chair Cox moved to adjourn the meeting, second by Member McGrew at 7:43 p.m. Motion carried on a voice vote.