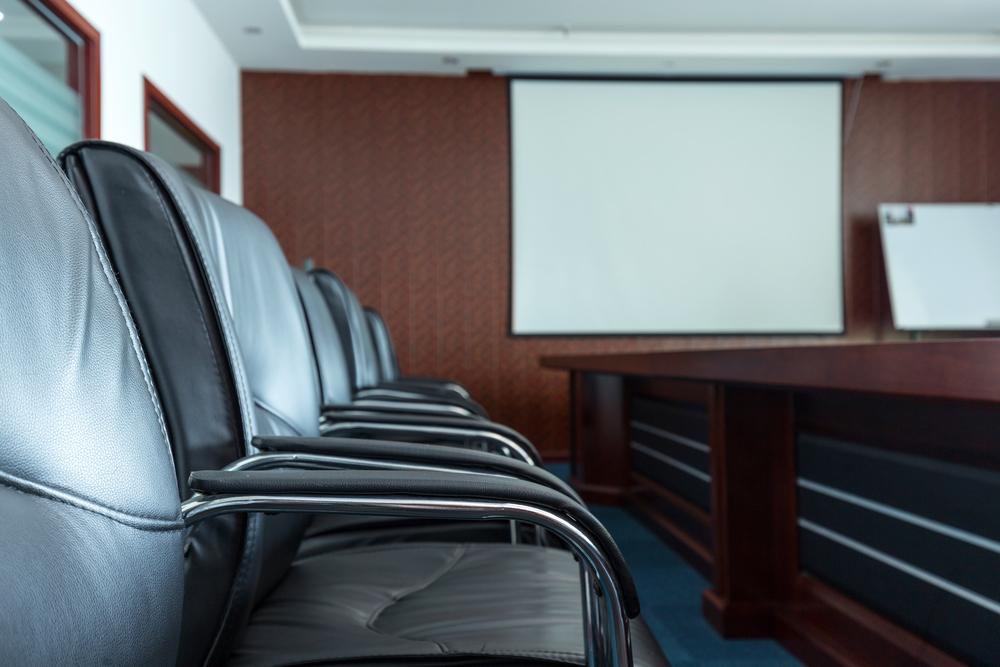 City of Knoxville City Council met Sept. 3.
Here is the agenda provided by the council:
Call to Order: Mayor Maurer called the Meeting to order at 7:00 PM.
All rose to recite the Pledge of Allegiance.
Roll Call: Present: Aldermen Benjamin, Eiker, Gruner, Howard, Myers and Naslund; Mayor Maurer, Treasurer Bivens, Attorney McCoy, Chief of Police Poyner, Engineer Cooper, Water Superintendent Johnson, and City Clerk Wilt. Absent: Alderman Hillier. Also in attendance: Mr. Sam Lambasio and one member of the press. At about 7:10 pm, Mr. and Mrs. Tom Barry joined the meeting.
Public Comments: None.
Approval of Minutes: Alderman Eiker moved to approve the Minutes of the August 19, 2019 City Council Meeting. Alderman Gruner seconded the motion which passed by voice vote with no dissent.
GENERAL REPORTS
Attorney Report: No report.
Engineer Report: Engineer Cooper reported that results of the sewer lining bid process will be available at the September 16, 2019 Council meeting. Treasurer's Report: No report.
City Clerk's Report: No report.
INFORMATION ITEMS
1. Employee Health Care Update: Mayor Maurer reported that the transition to National General for employee healthcare was made on September 1. However, dependent healthcare costs have more than doubled, which places a hardship on those employees who have chosen optional dependent coverage. Dan Hiett from John Graham and Associates will be contacted for possible alternatives.
2. Resignation of Part Time Police Officer Randy Wilson: Officer Wilson has resigned effective August 19, 2019, citing a career shift and scheduling conflicts.
3. Installation of US Postal Service Relay Box Letter: The Knoxville Postmaster had requested to install a postal relay box on the right of way at 408 Mill St. After review, Attorney McCoy granted the request, via letter, which was shared with the Council.
OLD BUSINESS
1. Amendment to Golf Cart Ordinance – Sticker Transfer Procedures: Attorney McCoy presented a draft ordinance to amend the Golf Cart Ordinance, outlining the procedure for a sticker transfer if a cart is traded. A new inspection, plus a fee of $25.00 would be required. Alderman Myers moved to approve Ordinance 2019-10, Revising Permit Fees for Golf Carts and Non-Highway Vehicles. Alderman Howard seconded the motion, which passed with six (6) Yes votes and one (1) Absent.
NEW BUSINESS
1. Garbage & Recycling Pick-up on South Division St, outside of City Limits: Mr. And Mrs. Tom Barry, 772 S. Division St, requested to utilize the City garbage and recycling pickup. That address and 774 S Division St are outside City limits, but are adjacent to the current route. Alderman Myers moved to approve offering garbage pickup to 772 and 774 S Division St. Alderman Eiker seconded the motion, which passed by voice vote with no dissent.
2. Resolution 2019-48 – Hire Trevor Myers – Grounds Maintenance Worker: Alderman Eiker moved to hire Trevor Myers as a Grounds Maintenance Worker at a rate of $8.80 per hour. Alderman Howard seconded the motion, which passed with five (5) Yes votes, one (1) Absent, and one (1) Abstention.
3. Police Station Gutters: Alderman Naslund reported that two bids for gutters with 4 inch downspouts were received for the police station, ranging from $940.00 to $1,190.00. A type of gutter guard would be extra. The Council felt that 6 inch downspouts with no gutter guards would be preferable. As this cost is below the threshold needed for Council approval, Alderman Myers will work with Alderman Naslund to get modified bids and select the best price.
4. TIF Application – Basio Properties 230 E Main St: Sam Lambasio, owner of 230 E Main St, has submitted a TIF application for commercial building repair and façade renovation. He has spent approximately $27,000.00 so far. Mayor Maurer has shared this application with the Economic Development Group, who has verified the project. Alderman Myers moved to approve the TIF application. Alderman Naslund seconded the motion, which passed with six (6) Yes votes.
Mayor's Report:
• The next regularly scheduled meeting will be held on Monday, September 16, 2019 at 7:00 pm. Dawn Hutchison will address the Council concerning the upcoming annual Knox County Scenic Drive.
• Sewer relining bids will be opened at 10:00 am on Friday, September 13, 2019 at Bruner, Cooper, & Zuck.
• The new library windows are currently being installed.
• Mr. Ron Formhals owns the triangular piece of land just north of the police station, which the City uses as a right-of-way, plus there is a utility easement for the main water line. Mr. Formhals is having the property appraised for a possible trade with the City for the west half of the Knoxville MidCentury subdivision, which is directly south of Mr. Formhals lot. Treasurer Bivens noted the possibility that half of Ann St in the block between Hebard and Timber Streets is owned by Mr. Formhals. The City may want to determine if that portion of Ann Street bordering Mr. Formhals property has been properly dedicated. This issue could be negotiated as part of the land swap. Engineer Cooper will check to see if this issue has already been addressed.
Committee Reports
• Administration: No report.
• Cemetery: No report.
• Economic Development: Alderman Benjamin reported that the St. Patrick's Day parade will be held on Sunday, March 15, 2020.
• Parks: No report.
• Police: No report.
• Sanitation: No report.
• Streets: Alderman Eiker reported that the two final sections of concrete flooring will be poured this week in the new Street building.
• Water/Sewer: Alderman Gruner directed the Council to review his report in the online packet. The sewer problem on the north side of the public square has been resolved. Adjourn: At 7:36 PM, Alderman Eiker moved to Adjourn the Meeting; Alderman Benjamin
seconded the motion which passed by voice vote with no dissent.
http://kville.org/wp-content/uploads/minutes-agendas-newsletters/Minutes_2019-09-03.pdf