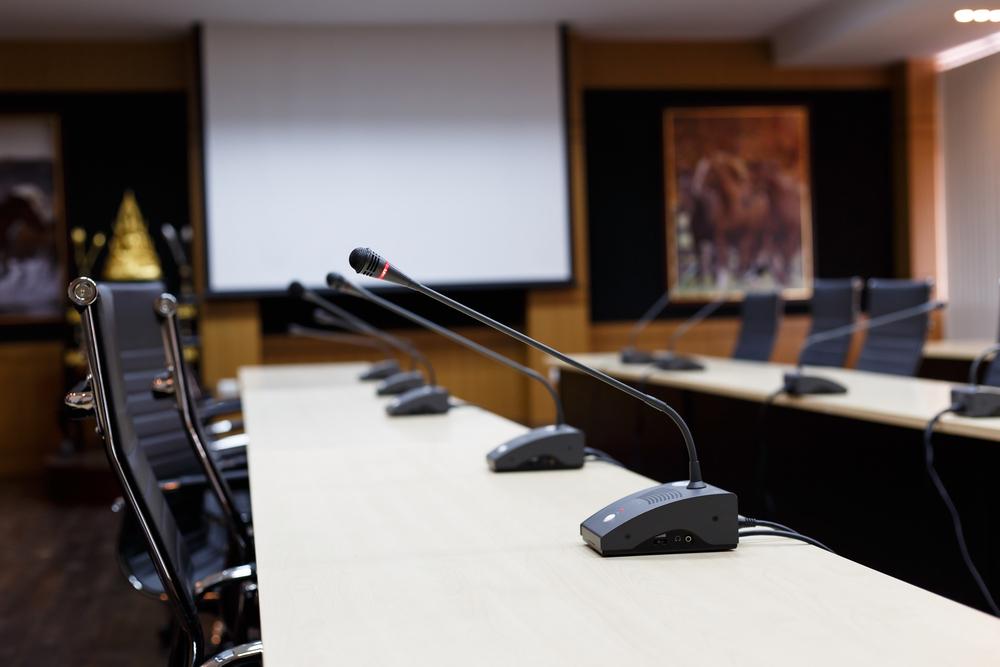 City of Galesburg Emergency Telephone Systems Board met Aug. 15.
Here is the minutes provided by the board:
A regularly scheduled meeting of the Galesburg/Knox County Emergency Telephone Systems Board (E.T.S.B) was held on Thursday, August 15, 2019 at 9:00 a.m. in Police Chief David Christensen's office at the Public Safety Building, 150 South Broad Street, Galesburg, Illinois.
PRESENT: Police Chief David Christensen – E.T.S.B. Chairman, Fire Chief Tom Simkins – E.T.S.B. Vice Chairman, Knox County Sheriff Dave Clague, Richard Springer – G.H.A.S., Timothy Robbins of Western Illinois Firefighters Association (WIFA) member, John Kuelper – Member-at-Large, Nate Clark and Lyle Little - Motorola Representatives, Amanda Jennings – 911 Coordinator, Cameron LeMaster – Information Systems Technician and Jenni Moser – Secretary II.
ABSENT: Jared Hawkinson – Knox County Board Member, Sid Carlson – Member-at-Large and Robin Davis – Knox County Treasurer
MEETING CALLED TO ORDER: 9:00 a.m. by Chairman Christensen. A quorum was declared. Board Member Clague motioned to approve the minutes of the June 27, 2019 meeting. Board Member Kuelper gave a second. All were in favor.
APPROVE:
FINANCIAL REPORT: The current fund balance is $2,017,811.87.
Liabilities:
Month Bills Total
July $3,685.82
August $54,413.60
Discussion was held on investing more of the fund balance but not for longer than 12 months. It was mentioned that even if funds are needed to be withdrawn early, the penalties would be minimal. Discussion was held on how much to keep liquid in the account, with $150,000 being decided upon. The rest will be invested. Amanda will notify Tracy at the County Treasurer's Office.
Member Springer motioned to approve the Financial Report and the Bills. Member Clague seconded the motion. Motion approved.
REPORTS
AMANDA JENNINGS – Galesburg/Knox County 911 Coordinator
Item #1 – 9-1-1 Call Totals
| | | | | | |
| --- | --- | --- | --- | --- | --- |
| Month | 911 & Admin total | 9-1-1 Calls | Cell | Landline | Abandoned |
| June | 11,905 | 2,123 | 1,581 | 315 | 222 |
| July | 11,526 | 1,996 | 1,539 | 226 | 225 |
She stated she received a call from one of the part-time police departments asking about funding for radio and squad computer equipment. The board agreed that they should continue to follow State Statute on use of surcharge funding.
Item #3 Communications Center Currently have:
• Training:
o Active Shooter, Critical Incident Stress, Providing Exceptional Service- What if It Were Family
o New Committees update: Public Education/ Wellness & Morale. Spreading the word on Smart911.
▪ Members attended the Knox County Fair and the State Fair
▪ Veterans & Senior Fair in Knox County
o Staffing – Fully staffed but minus one due to a recent surgery
The State GIS grant was awarded and fully funded. The multi-county group recently met and will continue to meet with the project to start very soon.
NATE CLARK – Motorola
A part for the StarCom update is on backorder. Will finish that project and installation of GFD's repeater as soon as possible.
Yates City PD purchased a StarCom mobile.
East Galesburg PD is considering purchasing a StarCom mobile radio also.
TOM SIMKINS - E.T.S.B. Vice Chairman
Thanks to Amanda for her assistance to get IamResponding to work for GFD.
The new 55 is coming soon.
The Department has not heard any updates on the Communications grant which would help fund new portables, bases, pagers that are all P25 for the area departments.
TIM ROBBINS – WIFA
Discussion was held on the amount of traffic on the new rural fire frequency. Amanda and Nate have discussed at length and are monitoring.
JARED HAWKINSON – Knox County Board
Advised the County is changing to Stratus for their telephone system.
Tax bills will be late this year for several reasons. A brief discussion was held on how that would potentially affect the schools and city budgets.
SID CARLSON – Member at Large
N/A
RICHARD SPRINGER – G.H.A.S.
N/A
DAVE CHRISTENSEN – E.T.S.B. Chairman/Police Chief
This will be the last meeting before retiring. He advised he enjoyed working on 9-1-1 and communication issues and being apart of the E.T.S.B.
DAVID CLAGUE – Knox County Sheriff N/A
JOHN KUELPER - General Member-at-Large N/A
OLD BUSINESS
None
NEW BUSINESS
A vacancy and executive position will exist soon with Chief Christensen retiring. The Board will need to consider his replacement in the near future.
PUBLIC COMMENTS
None
Board Member Clague moved to adjourn the meeting which was seconded by Board Member Kuelper. All approved adjournment.
https://www.ci.galesburg.il.us/assets/1/20/ETSB_minutes_08152019.pdf