City of Galesburg Golf Advisory Commission met March 26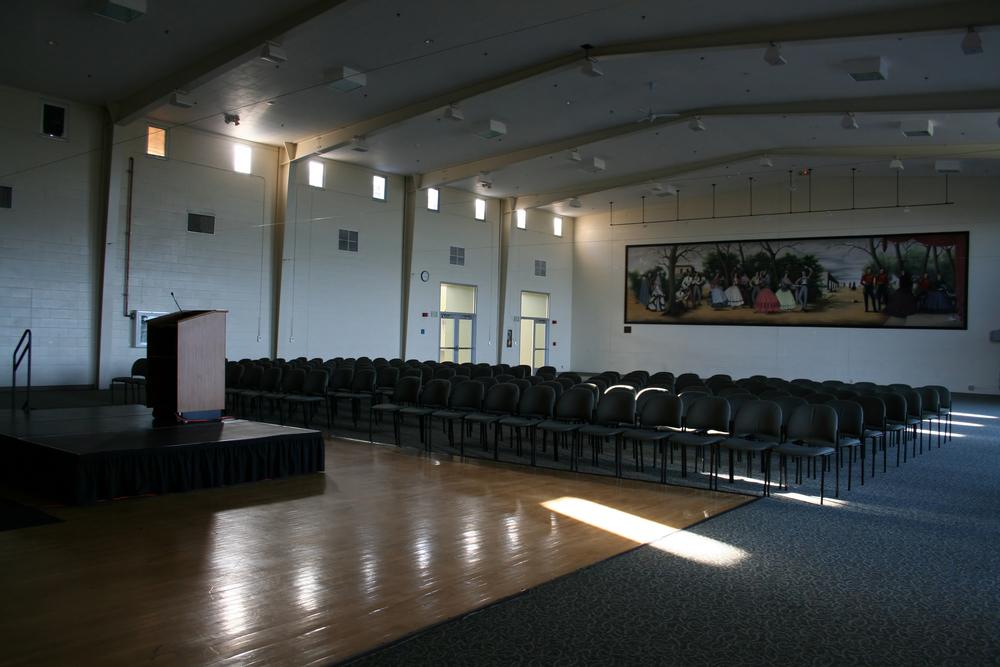 City of Galesburg Golf Advisory Commission met March 26.
Here is the minutes provided by the commission:
Meeting was called to order at 4:01 P.M.
Roll Call: Present: Members: Steve Cheesman, Paul Sandborg, David Selkirk, Rodney Bunch, Park Superintendent Don Miles, Head Golf Professional Bryan Luedtke, Greenskeeper Matt Miles
Absent: Jerry Reynolds and Director of Parks & Recreation Tony Oligney-Estill
Minutes of November 27, 2018 meeting were approved.
Greenkeeper Report:
Greenskeeper Matt Miles reported:
● Equipment maintenance is being performed.
● Golf course accessories were refurbished and put back out on the course.
● Seventeen ash trees were cut down and removed over the winter months.
● The greens have been mowed and rolled on the 21st and 22nd.
● The rough has been treated for crabgrass.
● Efforts to install the new pond drain on hole #5 are underway.
Report was reviewed and accepted.
Golf Professional Report:
Head Golf Professional Bryan Luedtke reported:
o 2018-year end results
▪ 2,000 rounds down from 2017
● This was probably due to poor weather in March, April, November and December
▪ $6,000 up in total revenue for 2018 compared to 2017
● Categories up for 2018 include Golf Carts, Driving Range, Lockers, Food and Beverage, Season Passes, Club Repair and Merchandise
o New for 2019! PGA Junior League forming now!
▪ 13 and under league
▪ 6 practice sessions starting in April and May
▪ 4 matches starting in June
▪ Post season starts in August
▪ Jerseys/T-shirts/Caps
o The Masters Pool
▪ First event of the year
▪ 40 participants last year
▪ Wednesday, April 10th
o New Junior Passes for 2019
▪ Minor-Under 19
▪ Junior- ages 19 to 25
▪ Young Adult-26 to 30
Report was reviewed and accepted.
Old Business:
● None
New Business:
● Member Selkirk had a letter from an anonymous group requesting installing a practice sand bunker, eliminating fivesomes, keeping four sets of tees and not combining tees on certain holes. A short discussion about these items followed. Certain tees cannot handle four sets of markers and that is why they are combined. Space and concern for safety is why there is no practice bunker near the putting green.
● Member Selkirk asked about the pricing confusion with some of the increases implemented this year. It was explained that there were some issues going between several different models being used and to get the pricing set for the 2019 season.
● Member Selkirk asked if the Golf Course had a five-year capital plan. It was explained that there is a Building Replacement Program and a Vehicle Replacement program but not for capital improvements. The budget is so tight that there is not enough funds to do such a program at this time. Member Selkirk still asked Greenkeeper Miles to come up with a list of items that he would like to see done to the course in the future.
● Member Selkirk asked about the advertisement on television that shows the Welcome Center and other pints of interest in Galesburg. He asked if Bunker Links could be added to the slide show in the future.
Citizen Comments:
● None
Meeting adjourned at 4:43 P.M.
https://www.ci.galesburg.il.us/assets/1/20/Golf_Commission_Meeting_Minutes_3-26-2019.pdf
Want to get notified whenever we write about
City of Galesburg
?
Next time we write about City of Galesburg, we'll email you a link to the story. You may edit your settings or unsubscribe at any time.
Sign-up for Alerts
Organizations in this Story
More News