Harlan dismisses Pritzker's budget as more 'tax-and-spend'
Knox County Board District 1 member Patrick Harlan gets no satisfaction from accurately predicting what Gov. J.B. Pritzker's first budget address would articulate.
"I've always said Democrats' approach to growing and strengthening this state is all wrong and what Pritzker had to say was more proof of that," Harlan told the Galesburg Reporter. "Everyone should know that any working-class person is not going to grow jobs and that growing jobs from the bottom up is not how it works. You have to encourage the wealthy to come here and to stay here so they can create opportunities for others."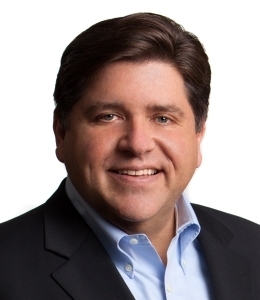 Gov. J.B. Pritzker
Given that, Harlan wonders why so much of what Democrats have to say whenever they talk about getting the state's finances in order always seems to target the rich for more abuse and scorn. In the case of Pritzker, the new governor used his Feb. 20 address to double-down on a progressive income tax proposal he has been pushing since his days of being a candidate. Pritzker continued to insist his graduated tax would only impact the rich.
"First of all, there's no way this tax would only hit rich people," Harlan countered. "But even if that were true, it would still be problematic. Illinois as a whole will lose jobs because a progressive tax on the rich will only cause more of them to move out of state, taking the jobs they create to the benefit of us all with them."
Harlan said a more sensible solution would be real pension reform, and not the kind Pritzker proposed, in which the state extends required pension payments over the next several years.
"You can't tax your way out of all this dysfunction," Harlan said. "We need real pension reform and we need to stop all the tax-and-spend policies that entice all the businesses to steer clear of Illinois. Just think about it, none of these tax-and-spend policies have worked in forever."
Want to get notified whenever we write about
Knox County
?
Next time we write about Knox County, we'll email you a link to the story. You may edit your settings or unsubscribe at any time.
Sign-up for Alerts
Organizations in this Story
More News